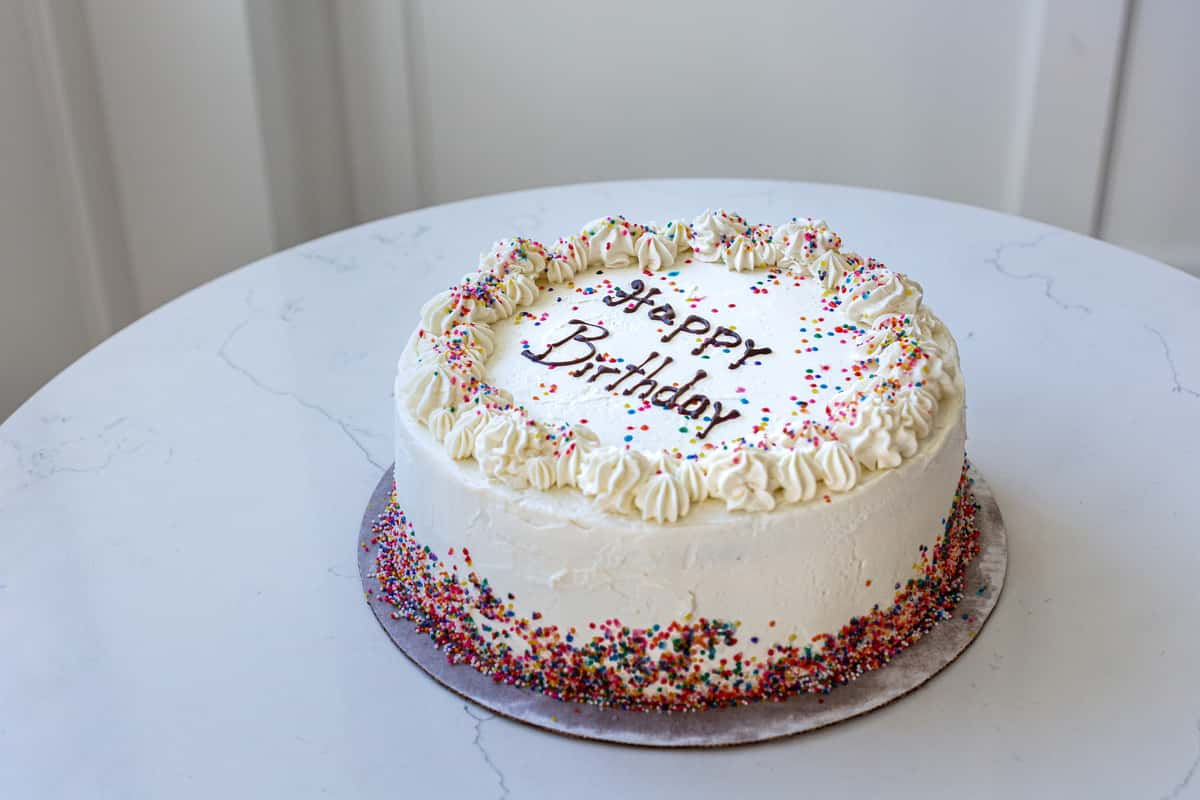 Custom Cakes & Cookies
Custom Cakes & Cookies
NoPo Café, Market & Bar is excited to announce the launch of our all-new specialty cakes & cookies! Celebrate life's sweetest moments with one of our custom creations, which are perfect for celebrating any special occasion – Christmas, Hanukkah, birthdays, anniversaries, graduation and more!
NoPo offers the following cake flavors available in full sheet, half sheet and rounds that can be customized for any event, or guests can enjoy any flavor by the slice (in addition to our famous NY-style cheesecake), available to pick up or to enjoy at your table when dining in the restaurant.*
Cake Flavors
Chocolate • Carrot • Birthday Cake (Funfetti Vanilla) • Tres Leches w/ mixed berries
Cake Sizes
Full Sheet (16" x 22") • $150 (up to 88 servings)
Half Sheet (11" x 16") • $85 (up to 44 servings)
Round (10") • $65 (12-22 servings)
By the Slice
Chocolate • $12
Tres Leches • $12
Carrot • $12
Cheesecake • $8
Custom Iced Sugar Cookies
(priced per inquiry based on design)
Call 713.804.1244 to learn more or start designing your custom cookies or cake today with the below 4 steps!


1. Choose your flavor and size.
2. Choose your colors. Have a custom color in mind? While we can't guarantee any color exactly, we will custom match as close as we can.
3. Add your inscription. Let us know what your cake should say or celebrate!
4. Finishing design touches. Choose from a selection of our signature design embellishments or inquire with our staff if you have any custom artwork or design in mind.
*Please note, a 48-hour notice is required for any custom cake, whether dining-in or taking-out.