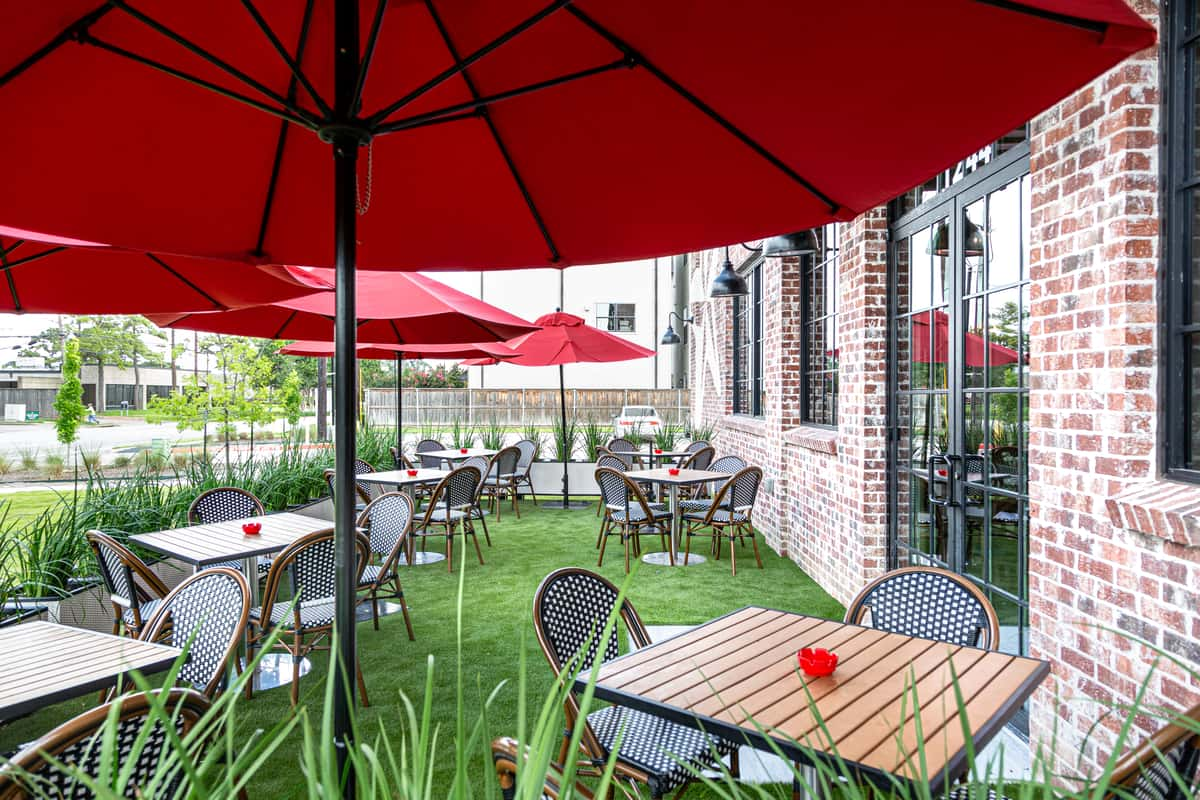 Popular Outdoor Patio Restaurant In Houston
Popular Outdoor Patio Restaurant In Houston
Talking about how the drastic effects of 2020 changed the restaurant industry is rarely fun, but there is one recent trend that those of us at Berg Hospitality hope stays permanent, and that's a high demand for a great outdoor dining experience. As one of the newest outdoor patio restaurants in Houston, NoPo Café Market & Bar offers guests beautiful outdoor seating, often featuring live music and wine specials.
Now fully open and rapidly garnering acclaim for its extensive menus spanning the best salads, sandwiches, pasta, pizza and other Berg Hospitality favorites, NoPo runs the gamut of breakfast, lunch and dinner, even featuring a brand new "Grab & Go" market for those seeking gourmet to-go dining.
Patio Restaurant Near the Galleria
As the founder and mastermind behind Berg Hospitality Group, Ben Berg has always had a knack for finding the right spots to create beloved Houston restaurants that are well-deserving of their popularity. The B&B Butchers on Washington Ave is proof of this fact, still championed as the premier spot for destination dining in not just Houston but all of Texas. When you first pull up to NoPo at 1300 Post Oak, you'll spot the same chic but fun exterior design that patrons of B&B Butchers have long adored.
A major perk to Houston is year-round weather that rarely sees snow or bitter cold for more than a few days at a time. The patio restaurant at NoPo near the Galleria has taken that into account by constructing a phenomenal patio that's perfect for dining or sharing a cocktail. All year long, hungry diners can enjoy fresh favorites like the Focaccia Di Nopo or Shrimp Tagliatelle while only breathing in the safe and healthy outdoor air of a serene locale.
NoPo Represents its Community as More than a Restaurant
Houstonians know all too well the vast range of neighborhoods within the city, each offering their own distinct character – whether that's The Heights, Rice Village, Montrose, EaDo, Spring Branch, Uptown, Memorial or numerous others. One burrow of H-Town that's as up and coming as any is North Post Oak, where some of the city's hottest housing is quickly filling up the tree-lined streets.
This is where the name NoPo is derived, coining a tangible brand for the North Post Oak area. NoPo wasn't constructed to simply be another great restaurant of Houston (although it already is). NoPo was carefully planned out to earn its place as a pillar of the local community, stamping itself as somewhere to gather for any dining or drinking occasion. While a walkable destination for many, the overall approachability of the concept also integrates ample parking for an experience that's always convenient.
Make a Reservation at Houston's Best New Patio Bar and Restaurant
The Houston patio dining craze is as strong as ever thanks to exciting new restaurants like NoPo Café, Market & Bar.
Reserve a table at NoPo
for your next brunch, business lunch or romantic date night under the stars and be sure to specify outdoor seating to take in the coolest new outdoor patio restaurant in Houston. You'll be glad you did.