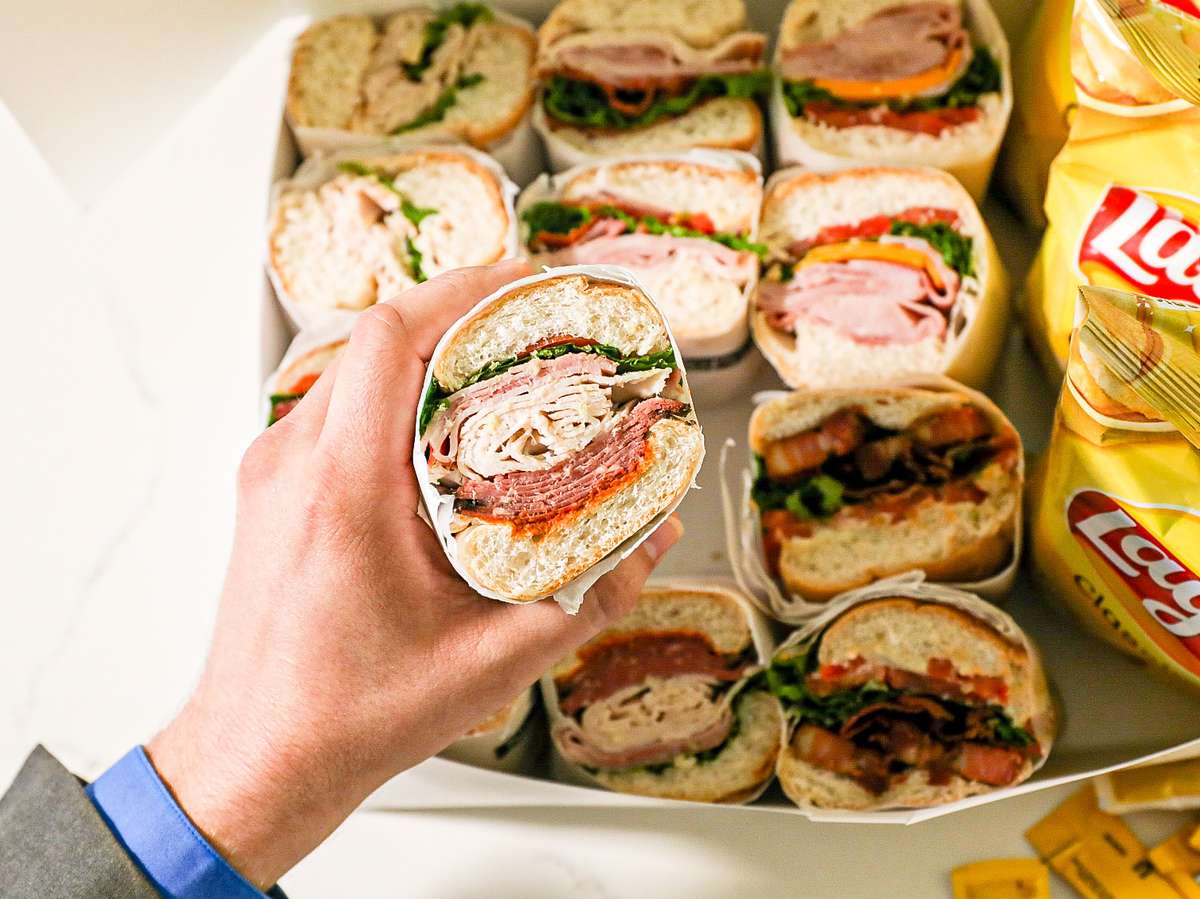 Signature Catering Houston
Signature Catering Houston
Catering in Houston by NoPo Café
Whether you've already been to NoPo Cafe or simply love and trust the outstanding, never-failing quality of Berg restaurants, you'll want to keep in mind that NoPo Cafe in Houston offers catering throughout the city. The events catered by Berg Hospitality turn regular affairs into epic get-togethers no one will be able to stop raving about.
We're anxious to prove to you what catering in Houston is meant to be!
Berg Catering Isn't All North Post Oak's Latest Gem Offers
With so many great neighborhoods in Houston to live, work, and play, NoPo – short for North Post Oak – has recently emerged as the burgeoning area north of Uptown. If you've noticed the brand new building at 1244 North Post Oak Road constructed with B&B Butchers' signature brick front, you might have been curious what all this booming restaurant offers.
NoPo Café, Market, and Bar is a unique experience where guests have a choice between ordering at the counter, choosing among coffee, tea, bakery items, sandwiches, or other items to grab on the go or sit and enjoy with complementary wi-fi like the best cafes in Houston offer. There's also a full-service restaurant inside NoPo, featuring a wonderful patio for open-air dining.
On top of stopping Berg catering is at the heart of NoPo's offerings and is already delivering terrific food for numerous businesses in Houston proper.
Order the Best New Houston Business Lunch
Be the star of the meeting by ignoring the usual orders of dull, lifeless food and instead having your next business meeting catered by NoPo Cafe Market. Packages featuring your choice among a broad selection of regular sandwich, salad, and cookie trays start at just $129 and easily serve 10-12 people. Individual boxed lunches are available as well for just $14.95 per person.
Of course, if you want something even more high-end than simply fast and delicious, NoPo is always happy to accommodate unique demands, which is why Berg employs the most creative chefs in Houston who are always happy to customize requests for elegant business lunches.
DID YOU KNOW? Berg Hospitality has a Houston-based roaming food truck and smoker that can be parked at your next event. Imagine a private food truck handing out endless fine dining and drinks for your guests all night long!
Let NoPo Cater Your Next Event
Check out the NoPo Catering Menu and turn your next meeting or event into a memorable occasion. Just like you've come to expect from Berg catering, we offer the same upscale experience for any number of party attendees, whether 1 or 100.